In Memory
Minerva has been fortunate to work with an incredible network of champions.  
We would like to honour the significant contributions of our supporters who have passed away. Their leadership continues to guide our work, and we thank them for their wisdom and friendship.
Russ Cook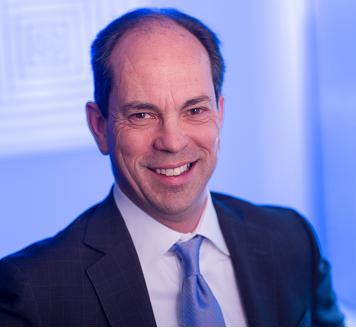 Russ was an active board member for five years at Minerva, and leaves a tremendous legacy through his contributions.  He chaired the Finance Committee, as well as the Combining Our Strength (COS) Council, and exemplified the power of transformational leadership.  
Russ had a fundamental belief in the power of companies to promote emerging and women's leadership.  He consistently challenged perspectives, and used his voice to make room for others.  
He had a way of knowing when to speak up and when to prompt others to do so. His awareness of his own influence and his deliberate use of his platform to shine a light on those who were fortunate enough to know him – made him a man ahead of his time, a man who knew that elevating others didn't diminish his position, but grew his community and his impact.
Filomena Nalewajek
Filomena was a Minerva board member and interim CEO in the years before her death, and her unexpected departure from Minerva signalled the severity of her battle with cancer. 
Bob Elton, our past board chair, remembers being struck by Filomena's warmth, and her willingness to step in and do what was needed to help. He describes her selflessness,especially in taking on the role of interim CEO in 2013.
Her time at Minerva was meant to be a part of her 'retirement', after her previous role as CEO at Canuck Place Hospice.
When someone was needed to step in at the helm, Filomena did just that. She inspired great confidence right from the beginning, not only from the viewpoint of the board, but for the staff as well. "Everything she did, she did well," Bob said.
She was a person with a real understanding of how to connect with people, and her presence allowed us all to join our hearts with Minerva.
She gave of herself immensely, and she will be an inspiration that is forever missed.