For those of you who missed Women In™ Energy, or want to relive a special moment from the event, we got our hands on the beautiful speech made by one of our honourees, Anna Stukas, and thought we'd share it with you here…
I'd like to thank the Minerva Foundation for this honour – it is incredibly humbling to be recognized amongst such a distinguished group of women. The calibre of the nominees and other honourees really is incredible.
So, how did I get here? Why energy? And why volunteer?
What really inspires me about the energy industry is that it is always evolving. There are always new opportunities and challenges around the next corner. As an industry, we have an opportunity to make a positive impact. Our innovations can drive us towards sustainable solutions for future generations.
In the last term of my mechanical engineering degree at UVic, we had a particularly inspiring guest speaker, Dr. Ged McLean, who filled our heads with notions of changing the world (one cell phone at a time!!!) with micro hydrogen fuel cells. I think I practically chased him out to the parking lot after his lecture and told him I just *had* to work for him. Lucky for me, he did end up hiring me at Angstrom Power, and I've now had the privilege of over a decade working on the best micro fuel cell systems in the world.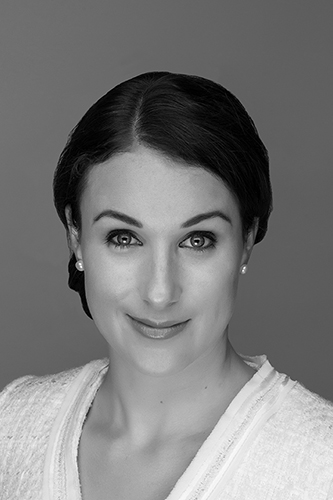 I believe that diversity is a fundamental component of innovation. How many technological breakthroughs were developed by a bunch of people sitting around agreeing with each other? We need the differences of opinion that come with diversity to shake up how we think, and to challenge us to solve problems in different ways.
So how do we get that diversity? Where does it come from when the percentage of women enrolled in undergraduate engineering programs in Canada has actually been decreasing for the past decade?
If we are going to move the dial on diversity, the conversation needs to include everyone in the industry, not just the 10-20% of women already involved.
I think we need awareness of the multitude of career options available in this industry to attract people, and then I think we need support networks to empower them and keep them there. This is where my passion lies.
I have been very lucky: I grew up in an incredibly supportive environment where asking "why" and "how" was encouraged, curiosity and hard work were core values. Admittedly, this did come with its downsides: my sister and I had to qualify our questions with "I just want the short answer!" when we didn't want the full scientific explanation; the answer to "guess what?" was always "746 Watts equals one horsepower"; and I was the kid who dreaded parent-teacher night at school – not because of what my parents might find out about me, but because the next day's class invariably started with "I met the most interesting set of parents last night…"
But not everyone gets to grow up with built in role models to inspire them about chemistry and physics at the dinner table.
When I was quite young, someone told me "get involved. Time will fly by, so make the most out of it. You get out what you put in." Granted, this person may have simply been reading off the list of "top 10 clichés ever written," but nevertheless, they all stuck. (I suppose they're called clichés for a reason.)
So how do I get involved? (And for that matter, how do you?)
There is a group of innovative, forward looking students at the University of Victoria in their Faculty of Engineering who have founded a group called Leadership through Diversity. LTD promotes all forms of Diversity in Engineering. They take an inclusive approach to bring everyone into the conversation, and their tri-mentoring programme integrates first year students with senior students and industry mentors to promote diversity and build the conversation on how to make a difference, starting with the support network that I think is so important.
What I find with each interaction is that I think I'm learning more from them than I could ever offer. They inspire me. So I keep volunteering. I felt similar inspiration interacting with the Grade 11 girls at the Minerva Learning to Lead™ weekend last year – the ambitions and vision of the girls was truly stunning. These students are the future of our industry; it's their perspectives that are going to drive innovation forward. And these students need support from the people in this room and beyond.
And then there is MakePossible: a free online platform built to provide that critical support network beyond the walls of a university environment like the one LTD can serve. Make Possible was conceived by members of the Society for Canadian Women in Science and Technology and funded by Status of Women Canada, to advance women in science and technology careers. With a vision of a world where aspiration, opportunity and diversity intersect, MakePossible provides the opportunity to mentor, and to be mentored, networking connections, leadership opportunities and professional development. It has also recently gone live, and is free to sign up! <hint hint>
When I see programs like Minerva, MakePossible and Leadership Through Diversity in action, I am positively convinced about our ability to move the energy industry towards balanced diversity. Our future is bright, and I am looking forward to the day that we can simply celebrate people in energy, and know that all people will be equally represented in that celebration.