We were incredibly moved by the great response we received to our Call for Nominations for this year's Women In™ Energy awards. Thirty nominations later, our Selection Committee were faced with the near impossible task of selecting only four honourees out of an outstanding group of incredible leaders!
Yet, they accomplished the difficult task at hand, and we are delighted to announce this year's Women In™ honourees: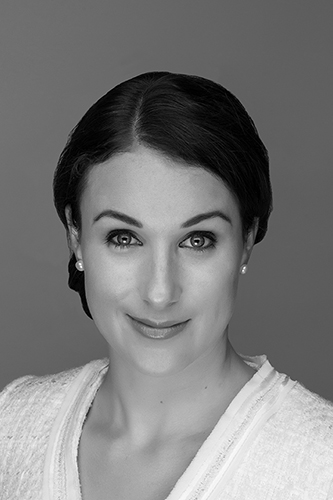 Anna Stukas – Philanthropy
Anna Stukas is the Manager of Intellectual Property and Regulations at the BiC Corporation. A mechanical engineer by training, Anna's work focuses on bridging the gap between technology and business: from patent portfolio management to navigating the regulatory landscape for emerging technologies, to an instrumental role in the creation of international regulations that now allow carriage of fuel cell powered portable devices onboard passenger aircraft. Previously, Anna worked with Angstrom Power; a privately funded start-up focused on developing micro fuel cells, and was a key team member that negotiated the successful acquisition of Angstrom by BiC. Anna's belief in the need for strong, positive role models to inspire women and girls to enter, and stay, in non-traditional fields led to her involvement with organizations including the Society for Canadian Women in Science and Technology (SCWIST), Minerva and the University of Victoria's Leadership through Diversity programme in the Faculty of Engineering – where she also earned her Bachelor's Degree.
Grace Nobrega – Emerging Leader 
Grace Nobrega lives in Vancouver and works as an Account Executive with Imperial Oil. In this job, Grace travels across British Columbia marketing Esso branded fuels to various industrial sectors such as mining and construction. For the past two years, she had been working in Calgary in the Fuels Marketing department. Grace has also been an active volunteer that involved peer mentoring and empowering youth in the community. As an example, Grace recently volunteered as a tutor for the YMCA High School Mathematics Tutoring Program. She was also engaged in recruitment at Imperial Oil and spoke as an alumnus at campus information sessions at the University of British Columbia. Grace is the youngest and only female member on her team in Western Canada.
Jennie Moore – Community Leader in Small-Scale Production Award
Jennie Moore is the BCIT Director of Sustainable Development and Environmental Stewardship. She works with faculty in the School of Construction and the Environment to develop new curricula and credentials. Recent accomplishments include development of the Sustainable Energy Management Advanced Certificate in collaboration with BC Hydro and a new course this year on Building Energy Modelling. Prior to joining BCIT, Jennie was the Division Manager of Strategic Initiatives at Metro Vancouver, coordinating the Sustainable Region Initiative. She also served as Energy Advisor to Vancouver's Southeast False Creek Advisory Group, North America's first Leadership in Energy and Environmental Design (LEED) platinum neighbourhood.
Jennie has a PhD from the University of British Columbia and is a Leadership in Energy and Environmental Design Accredited Professional.
Susan Yurkovich – Community Leader in Large-Scale Production Award
Susan Yurkovich is the Executive Vice-President at BC Hydro responsible for leading the Site C Clean Energy Project, a $7.9 billion hydroelectric dam and generating project planned for the Peace River in northeast BC. Prior to joining BC Hydro, she spent more than a decade working in the forest sector as an Executive at Canfor Corporation. Susan has served on a number of Boards, not for profits and industry committees including as a Governor of UBC, a Director of VGH & UBC Hospital Foundation, and member of the Salvation Army Advisory Board. While her work and community involvement keeps her busy, it is her family and friends that keep her grounded. Susan and her husband Jonathan live in Vancouver with their two boys and their dog Charlie.
We invite you all to join us in honouring Anna, Grace, Jennie and Susan at Women In™ Energy on November 26th at the Four Seasons Hotel in Vancouver. For more information please click here.
We look forward to seeing you at Women In™ Energy!