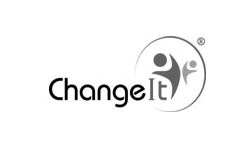 Supporting Minerva has never been easier!
Minerva is now a recognized charity to support through the ChangeIt® system; a new and innovative way to automatically round up your debit card purchases, creating Virtual Change®, and automatically directing your "virtual debit card change" to the Minerva Foundation for BC Women!
It is easy to signup with Change It; simply go to the ChangeIt® website and register to start giving your debit card "change" to Minerva!